The Lennox and Comfort Aire air conditioner brands are both members of the leading brands in the market.
Despite this, the two brands are not the same. Instead, they have unique features, and considering these features can help choose which brand to go for.
You can differentiate Comfort Aire and Lennox by specific features, and these features can only feature in one of both brands. A feature might give Lennox an edge over Comfort Aire in one aspect, but there are other benefits a Comfort Aire conditioner brings that balance it out.
What are the Differences Between Comfort Aire and Lennox?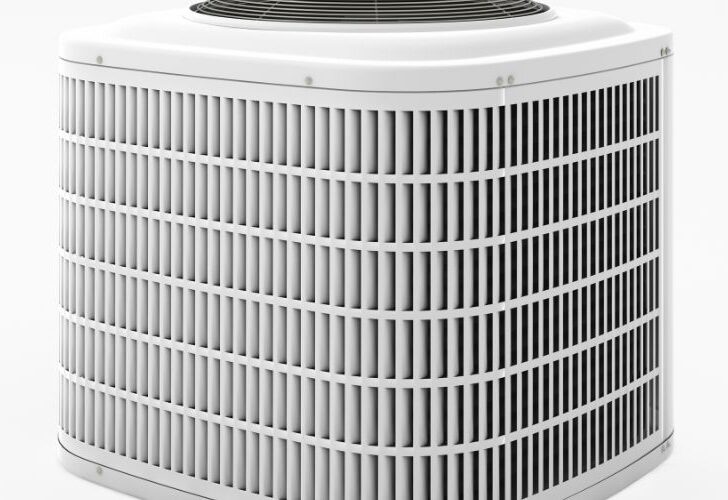 Although Comfort Aire and Lennox share many similarities, they are set apart by features highlighted in the table below.
| Comfort Aire | Lennox |
| --- | --- |
| All its units have a 10-year warranty, irrespective of their model. | Only top model AC units have a 10-year warranty. The other models only have 5-year warranties. |
| They come in a compact design, which makes them convenient to transport and install in the home or office. | They are on the larger side, and the AC units need much space for installation. |
| It is affordable but does not have a wide range of options like its competitor. | It is expensive to buy, install and maintain, but at the same time has products to fit any budget. |
Despite all these differences, Lennox does share many similarities with Comfort Aire. These similarities include high-quality, WiFi-connected devices and others.
Comfort Aire and Lennox are big brands that produce air conditioners in the best quality possible.
They also produce these air conditioners in tiers ranging from basic to best. The customers have the choice of which tier of air conditioners they want.
Both brands use R-410A refrigerant and have AC cabinets finished in powder-coat and baked on enamel for better corrosion resistance.
Their top models also have WiFi connected and touchscreen thermostats available. In addition, most of the ACs of these two brands have compress or sound reduction insulation.
Both Lennox and Comfort Aire Top and mid-range models have down-slanted cabinet vents on most models to protect the coil from yard hazards.
Who Makes Lennox Air Conditioners?
Lennox is an independent brand that makes its air conditioners through its subsidiaries. Lennox International Inc. is one of the largest privately owned companies in the world.
It is independent and even has three manufacturing subsidiaries. It produces many residential and commercial heating, air conditioning, and refrigeration equipment and components.
The three Lennox subsidiaries are Lennox Industries Inc., Heatcraft Inc., and Armstrong air conditioning Inc. Out of these subsidiaries, Lennox Industries Inc.
is the international manufacturer of residential and commercial heating and air conditioning equipment.
Lennox ACs have intelligent features like humidity control, a variable fan, a smart thermostat called iComfort S30, and even Artificial Intelligence.
You can control your Lennox product with special AI speakers or through an app on your phone. Lennox produces its models with very advanced technology.
Who Makes Comfort Aire Conditioners?
Comfort Aire is a brand owned by MARS, a significant supplier of HVACR parts and equipment. HVACR stands for Heating, Ventilation, Air Conditioning, and Refrigeration.
In most cities, every building uses a type of HVACR system, irrespective of whether it is a residential or office building. In 2013, MARS also acquired Heat Controller Inc.
It is a brand that has lasted about 80 years of providing both room and central air conditioning systems, quality home furnaces, and commercial heating and air conditioning products.
These Air conditioners come with an R410A refrigerant horizontal system, an ultra-quiet operator, an impressive ten-year warranty, and a compact design to save space and make moving and installing the AC units more convenient.
Is Comfort Aire a Good Brand?
Comfort Aire is one of the best brands you can find in the industry. It is a top producer of dehumidification, heating, and cooling products. It is a division of Heat Controller Inc.
based in Jackson, Michigan, and began manufacturing air conditioning systems and dehumidifiers.
Comfort Aire products are tested and trusted for their durability and reliable performance. They are also good at conserving energy.
Comfort Aire produces a wide range of highly geothermal heating and cooling solutions.
Comfort Aire also has more humidity control than many competitors, as it is a critical feature in its design.
In addition, it is sensitive to dryness in the air and can regulate the coldness of its blast to match the environment and maintain comfort, so the room remains in a satisfactory state.
Is Lennox ACs Reliable?
Lennox brands are reliable because they consume low energy, reducing homeowners' costs. Unfortunately, Lennox is a premium brand, so it has one of the highest costs in the industry.
However, Lennox is very efficient; the 28 SEER SL28XCV unit saves the average homeowner $3060 in 15 years through lower energy costs when replacing a 10 SEER AC.
SEER is an acronym for Seasonal Energy Efficiency Ration. It is a rating system that allows you to determine an air conditioner's energy efficiency quickly.
The top Lennox line is the Lennox signature series, an excellent customer choice. The middle group of the Elite Series ACs varies from excellent units with a 10-year warranty to other models with 5-year warranties.
Even with the excellent features, customer feedback, and ratings Lennox products have, there are pros and cons of the Lennox Air Conditioners you should consider when weighing your options.
Pros
#1. Energy Efficiency
Lennox offers the most options for super high efficiency, and the SEER ratings and energy conservation gap between it and its competitors is quite significant.
It is eco-friendly, and it reduces energy use. The minimum SEER rating is 13, and Air conditioning systems with SEER ratings within 13-15 are considered primary.
They do not save as much energy as ACs within the 16-19 better range and the 20-24 best range.
However, Lennox offers models with SEER ratings as high as 28. A high rating saves the owner a lot of money and reduces environmental damage.
#2. Broad Offers
Lennox is the most expensive in the market, but they offer a range of product options that encompass low-range, mid-range, and top models.
The Lennox brand can accommodate any budget. There is a Lennox for every budget.
#3. Superior Parts
They have an aluminum quantum coil which is a superior coil with a meager failure rate.
In addition, Lennox has a lifespan of 10-15 years, and it can last even longer if meticulously maintained, so the AC parts are high quality.
They are of superior materials designed to work continuously for long periods without fail.
#4. Quiet Operation
Not only do Lennox Air conditioners bring satisfaction and comfort, but they also do so without any noise.
The system is one of the quietest on the market, and you can run your AC at full blast without worrying about noise.
Cons
#1. Generic Repair Parts Don't Work with Lennox
You must get Lennox parts when you want to repair or replace a Lennox Air conditioner.
These Lennox parts cost more than generic AC repair parts. You can not use a general AC part for Lennox repairs because it will not work.
In addition, the Lennox supply chain is notorious for being extremely slow, so it might take a lot of time for your repair parts to get delivered.
It might cause a problem to last up to a week before repair when you can fix the same problem on another brand in just a day.
#2. Scarce Lennox Parts
Apart from Lennox supplies repair parts very slowly to customers, getting an available Lennox part is also challenging.
This fact, combined with the other disadvantage of using a Lennox AC, can pose a real problem.
#3. Large Condenser Size
Lennox units are pretty large. There has to be enough space outside to install the condenser unit, or it will pose a problem.
In addition, moving the Lennox units might cost more than average due to their size, which adds to the already high cost of owning a Lennox Air conditioner.
Conclusion
Selecting a brand solely depends on the specific features you need or desire because both Comfort Aire and Lennox brands have advantages and disadvantages of using either of them.
Also, check the warranty length when discussing AC models with a salesperson. Going for the best warranty offer and SEER rating will benefit you.