The pleasure of having a good air conditioning system in your home cannot be underrated. The carrier comfort series and performance are two popular options from the carrier brand.
Even though the same manufacturers make them with some similarities, they still have their differences. Knowing what your home needs will enable you to make a smarter purchase.
The carrier comfort and performance series are from the popular carrier brand. Despite the fact they are they have their similarities, they have their differences too. They differ in their efficiencies, capacities, cost, maintenance, and other things. You don't need to be an HVAC professional to know your house needs.
What Is the Carrier Comfort Series?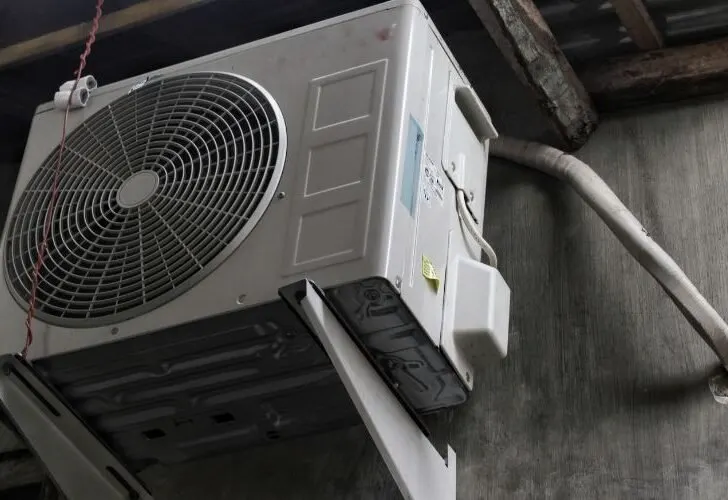 The carrier comfort series is known to have high efficiency. It produces little or no noise during operations.
This makes their sound performance top-notch. In addition, the series is concerned about providing you and your home with comfort at the right temperature and humidity level.
Due to its high efficiency, the carrier comfort series has a high SEER rating which ranges from 13 to 15.
The seasonal energy efficiency ratio (SEER) is the cooling rate of an air condition system during a cooling session divided by the total energy unit used up during that same timeframe.
Therefore, a high SEER shows that you may have to spend more on your energy consumption because of the air conditioner's efficiency.
Also, the carrier comfort series is cheap and affordable. The affordability shows why most homeowners choose the carrier comfort series, especially if they work with a tight budget.
What Is the Carrier Performance Series?
The carrier performance series focuses on the performance of the air conditioning system. As a result of this, it produces noise during operation.
The sound levels range from 68 to 74 decibels. The carrier performance series are compact and a good option when considering a good HVAC system for your home.
The performance series has a SEER rating of 17 which means that it incurs more energy costs during operation.
The SEER is the rate at which your system cools the environment for the amount of energy needed to run the HVAC system successfully.
It is a suitable option for homeowners looking for a highly efficient air conditioner with a limited budget. This series can be installed in many places and used for various applications.
Which Model of Carrier AC Is Better; Carrier Comfort or Carrier Performance?
Recently, the carrier brand has been known as a high-quality brand with different products produced to meet different needs.
However, it might be tasking for a house owner to choose between two different products from a brand.
The carrier brand gives you value for your money. Most professionals advise homeowners to get any carrier's products because of their efficiency.
The brand optimizes its products from time to time to meet the needs of the house owners.
In addition, the brand is known for introducing new technologies into its products. These technologies include energy saving, control innovation, and other options.
Part of these technologies is the innovative features that come with their products. For example, the features can adjust the weather condition to one suitable to the home's condition.
Each unit also gives the rate at which energy is being consumed to save the home's energy.
Also, carrier products have a high unit performance. The products come with at least a SEER rating of 13, enabling them to work and fit into any capacity.
Because their production is to solve most problems homeowners face with their air conditioning system, they can work in different space sizes with high efficiency.
The brand has several products in its collection with different focus features. Their products include comfort, infinity, performance, and compact series.
Choosing the suitable one out of these series seems difficult. However, you will choose the right product when you know what your house needs.
The carrier comfort and performance air conditioning systems are two different products of the same brand.
Although they have similarities in functions and results, they are different from each other. Knowing what your house needs make you make the right decision.
Below are some of the factors to consider before choosing the right HVAC system for your house:
#1. Efficiency
The efficiency of the HVAC system will determine how well it will work. Fortunately, you can know how efficient an air conditioning system is through the SEER ratio.
The higher the ratio, the more efficient they are. This efficiency will lead to lower energy consumption and, ultimately, energy bills.
Unfortunately, older models of the air conditioning system have low SEER, which means they are less efficient.
#2. Compatibility With Innovations
Your home's needs will depend on whether it is compatible with the HVAC system you want to choose.
For example, HVAC with virtual controllers helps to turn on & off the air conditioning system.
Also, knowing the requirement of your home enables you to know if they are compatible with the recent technological innovations.
#3. Cost
When choosing an HVAC system that is durable and efficient, and compatible, it is important to choose the one within your budget, especially if you are operating on a tight budget.
Checks the features and be sure it aligns with your budget. It is also important to note that weak and slow air conditioners will incur costs in the future, so it will be better to purchase a good one.
#4. Maintenance of the HVAC System
For better performance, the HVAC system needs periodic maintenance like other systems. Therefore, low maintenance HVAC is preferable for house owners to save costs.
However, high-maintenance air conditioning will incur more maintenance costs. So, it is advisable to get low maintenance and cost-effective systems.
#5. Capacity
To choose the right HVAC system, you need to know the capacity of your home. Your air conditioner should be able to cool your entire space without the home feeling saturated.
Professionals use the British Thermal Units (BTU) to know the system capacity. A high British Thermal Unit rating means the HVAC system will cover a high capacity and vice versa.
In conclusion, the performance series perfectly fits homeowners that need technological innovation and enhanced operations of the air conditioning system in their house.
However, the carrier comfort series suits homeowners looking for energy-efficient HVAC systems with little or no noise.
What Are the Differences Between the Carrier Comfort and Performance Series?
Carrier models are known to outlast all the old models in the market. Although the same brand produces the carrier comfort and performers series, they have their differences.
Below are the differences between the carrier comfort and performance series:
Carrier Comfort Vs. Performance Vs. Infinity
The infinity model is another product of the carrier series. It has a high-end cooling system. This means the infinity model will incur more costs than the other series.
Most importantly, this model offers two cooling stages, allowing the AC to consume less energy when the house cooling load is very low.
In addition, this model is quite efficient. Carrier comfort has a noise level of 65 decibels, making it a quiet air conditioner.
The infinity model can last between 22-25 years with constant usage. On the other hand, the carrier performance model is a mid-tier HVAC system.
This model is less efficient when compared to the infinity model. The performance model has a noise level of 68-72 decibels which makes it louder than the infinity models.
The performance model can last between 20-22 years with constant usage. It has a built-in two-stage compressor for efficiency and optimal dehumidification.
Also, the carrier comfort model is designed to provide an affordable cooling system while operating efficiently.
It has a good SEER rating which reduces your home energy consumption. It is for people with a tight budget who want a good air conditioning system that can give comfort and efficiency.
They are economical because they are compact, affordable, and cause less energy consumption.
Here is the comparison between these three Carrier models:
Conclusion
Having a functioning air conditioning unit is non-negotiable for the home cooling system. Carrier brand is one of the top manufacturing brands that manufacture cooling systems.
Some of the best cooling products include the infinity, performance, and comfort series. Choosing between these best series can be difficult.
However, choosing the one for you will be easy when you know what is suitable for your home.